MGS Chihuahua | Precision Molding
↓
At our Chihuahua, Mexico manufacturing plant, our team of highly trained experts bring together MGS' tooling, molding and automation expertise in a dedicated environment that allows us to effectively serve customers in automotive, electronics and consumer markets. This world-class facility is specifically focused on plastic injection molding, including vertical molding, blow molding, single-shot injection molding and multi-shot injection molding.
Our facility is uniquely equipped to support companies looking to transfer their tooling and molding programs to a North American supplier to reduce costs and bring operations closer to home.
MGS offers a full range of sophisticated injection molding capabilities and expertise to help you overcome your most complex manufacturing challenges – no matter the industry.
More

⟶
Our Chihuahua, Mexico Manufacturing Facility
MGS Chihuahua supports North American customers with more than 130,000-square-feet of manufacturing space. Offering 70 injection molding machines ranging from 50 to 800 tons, as well as a state-of-the-art metrology and calibration lab, our Chihuahua manufacturing plant is equipped with best-in-class technologies and processes to serve customers' precision industrial manufacturing needs. We manage ongoing customer programs, as well as Tool Transfer opportunities, through our on-site toolroom.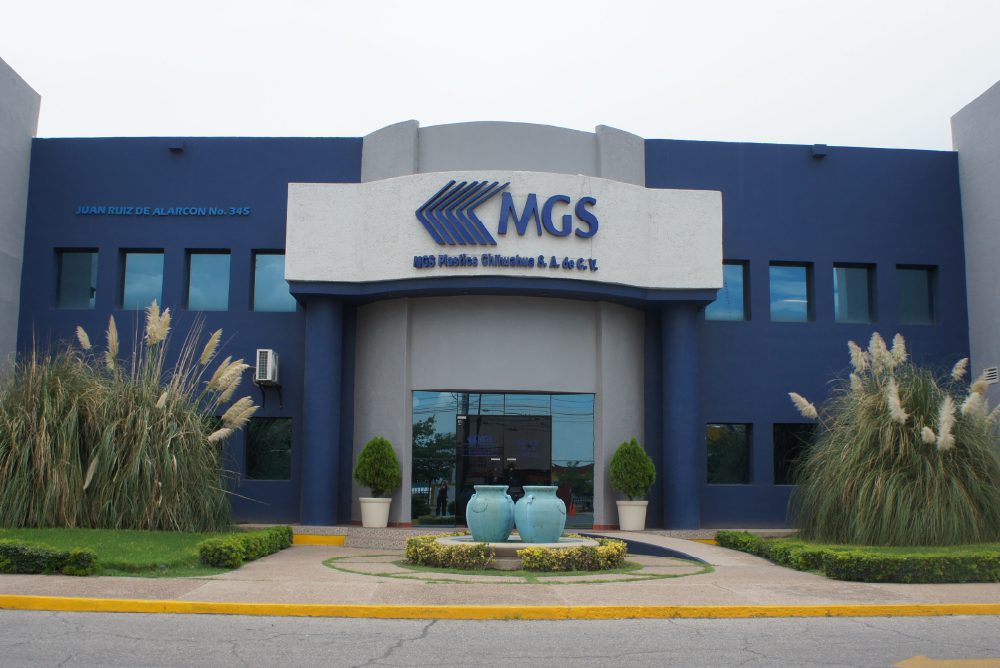 Av. Juan Ruiz de Alarcón # 345
Complejo Industrial Chihuahua
Chihuahua, Mexico 31136
Phone: (011) +52-33-8526-1002
Map It

⟶

MGS Chihuahua Certifications
Our manufacturing facilities are all certified to meet the needs of our customers' specific industries.
Contact Us
Want to learn more about how we can design an engineered-to-order solution for you?