Global Automation Center
↓
Our Global Automation Center, located in Germantown, Wisconsin, USA, serves customers worldwide with innovative automation and equipment technology solutions ranging from custom automation systems to our pioneering multi-shot equipment. As a tool builder and injection molder ourselves, we know just how to design and build scalable automation solutions that drive a greater ROI for our customers. Through our technologies, we help global customers decrease labor costs, automate quality control and streamline production through systems uniquely designed for your part or product. Our Industry 4.0 and Euromap 77 and 83 compliant software integrates into our automation cells to give customers a uniquely tailored custom solution that accelerates success.
MGS' cutting-edge solutions range from turnkey cells to integrated press-side automation cells to rotary systems and injection units. Take a closer look at MGS' innovative Automation solutions today.
More

⟶
About Our Global Automation Center
Our 40,000-square-foot Global Automation Center is home to the MGS Automation team, which works with peers in North America and Europe to design and build custom automation and equipment solutions. Our advanced facility is uniquely designed to bring together teams of programmers, designers, builders and more to develop solutions that can be transferred to your facility for production or any MGS global production facility – all fully tested and ready to go.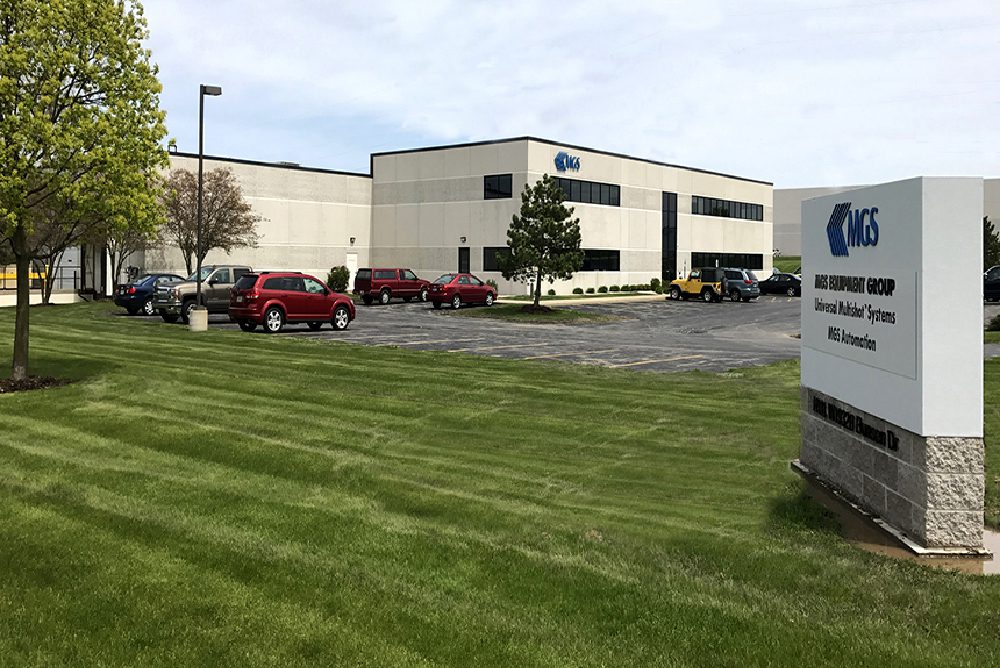 N118 W19328 Bunsen Drive
Germantown, Wisconsin, USA 53022
Phone: (262) 255-5790
Fax: (262) 255-7206
Map It

⟶
Contact Us
Want to learn more about how we can design an engineered-to-order solution for you?