Innovative Injection Mold Designs
Formerly CADCO, Formteknik Beringen is a specialized injection molding design company with nearly 40 years of experience in the development and design of high-performance injection molds. Here, we serve customers in Belgium, the Netherlands, Germany, Sweden, Denmark, France, Austria, Switzerland and beyond. We work closely with the MGS, Formteknik and Technolution teams to support customers in early-stage product development while ensuring a smooth transition to production.
We are pioneers in mold study work supporting our clients with product development and mold design.
We deliver designs for high-volume, fast-cycling, high-precision molds for healthcare customers. We are flexible to meet your program's specific needs, working with Siemens NX, PTC Creo Parametric and SolidWorks in alignment with your project requirements. Our team is experienced in partnering with customers and tool builders to develop and optimize plastic components for production.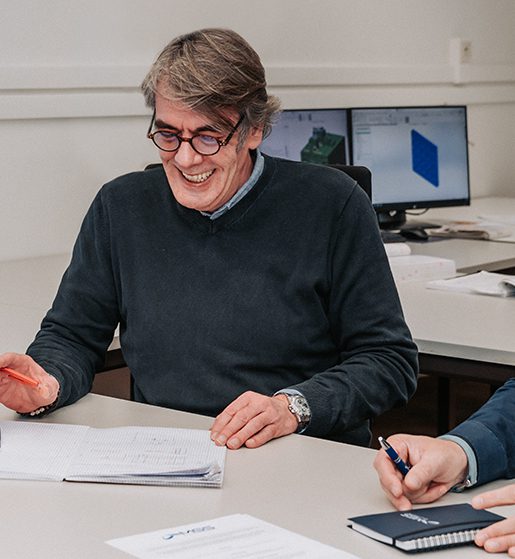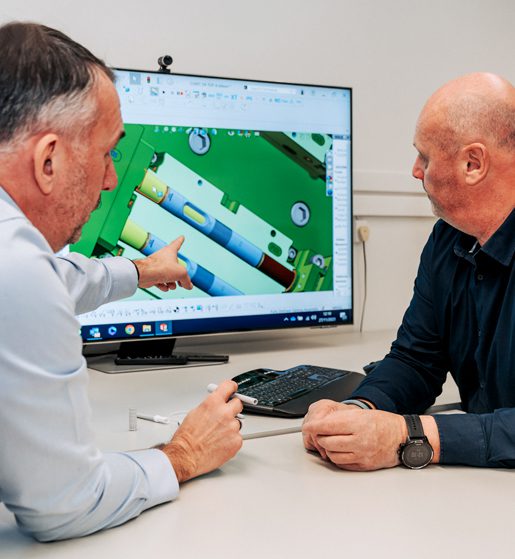 Formteknik Beringen
---
Onze-Lieve-Vrouwstraat 13, 3580
Beringen, Belgium
Phone: +32 11 45 85 85
Fax:+32 11 45 85 86
Located northwest of Brussels, our expert team of mold designers develop high-performance injection molds for the healthcare industry. We work with you to provide mold design capacity to eliminate project delays and accelerate the transition from product ideation to production. We foster innovation for projects across Pharmaceutical, Diagnostic and MedTech industries to ensure innovation and longevity.
Mitigate

Risk.

Maximize

Resources and

Improve

Speed-to-Market.
Product Design & Development