Bespoke Automation Technologies Built to Your Standards
Our specialized custom solutions include assembly automation, testing and automated packaging systems in a broad range of formats to increase each customer's unique ROI demands while marginalizing risk.
Cutting-Edge Solutions
Solutions range from a simple, semi-automatic benchtop work station to integrated press-side automation cells with fully autonomous downstream assembly/testing, offering independent and automated operations to produce a finished, packaged product.
In-House Solutions
With years of experience in Design for Manufacturability (DFM), we leverage our expertise to excel at:
Mechanical Engineering
Maximizing uptime and effectiveness through the deployment of nearly maintenance-free design, our robust solutions excel at serviceability.
Electrical Engineering
Utilizing state-of-the-art control hardware, our designs minimize control wiring to reduce connection points and ease troubleshooting.
Software Development
More intuitive and easier to use, our front-end software maximizes machine control, reporting and troubleshooting.
All automation equipment is Industry 4.0 (and Euromap 77 & 83) compliant while inherent design and fabrication standards are compliant to Class 8 cleanroom operations.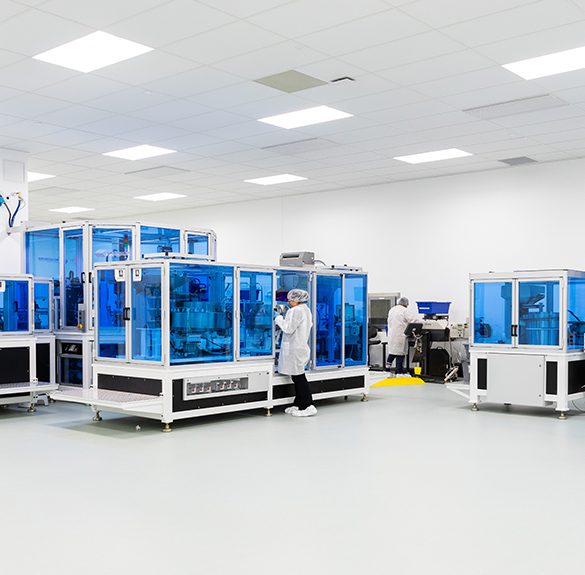 Quality Control You Can Trust
As the single-most important function within any automated process, MGS takes quality seriously, investing in resource training and equipment to perform in-house feasibility studies before committing to process specifications.
Want to learn more about how we can design an
engineered-to-order solution

for you?