MGS Juarez | Healthcare Manufacturing
↓
At MGS Juarez, we deliver a vertically integrated perspective across tooling, molding and automation capabilities that accelerate results for leading Healthcare companies in North America. Acquired by MGS in 2017, our strategically located facility effectively serves our customers across the USA-Mexico border. From single- and multi-shot molding expertise to secondary operations – including customized packaging, ultrasonic welding, pad printing and more – our Juarez team helps you produce quality outcomes that make a difference for you and the patients you serve.
Our facility is also ideally located and equipped to successfully manage your Tool Transfer program to return production closer to home.
Helping leading companies in medical device, healthcare and pharmaceutical markets, our team is ready to apply our vertically integrated expertise to help you solve your most complex manufacturing challenges.
More

⟶
Our Juarez, Mexico Manufacturing Facility
This 100,000-square-foot facility houses 24/7 manufacturing operations that meet the complex needs of healthcare customers. Our in-house tool shop offers dedicated space to manufacture and maintain precision tooling with best-in-class equipment, including a CNC machining center, EDMs, Dry Ice Blasters, and more. This Juarez manufacturing facility also offers 6,000-square-feet of Class 7 and 8 cleanroom molding space, housing 72 injection molding machines ranging from 50 to 1,400 tons.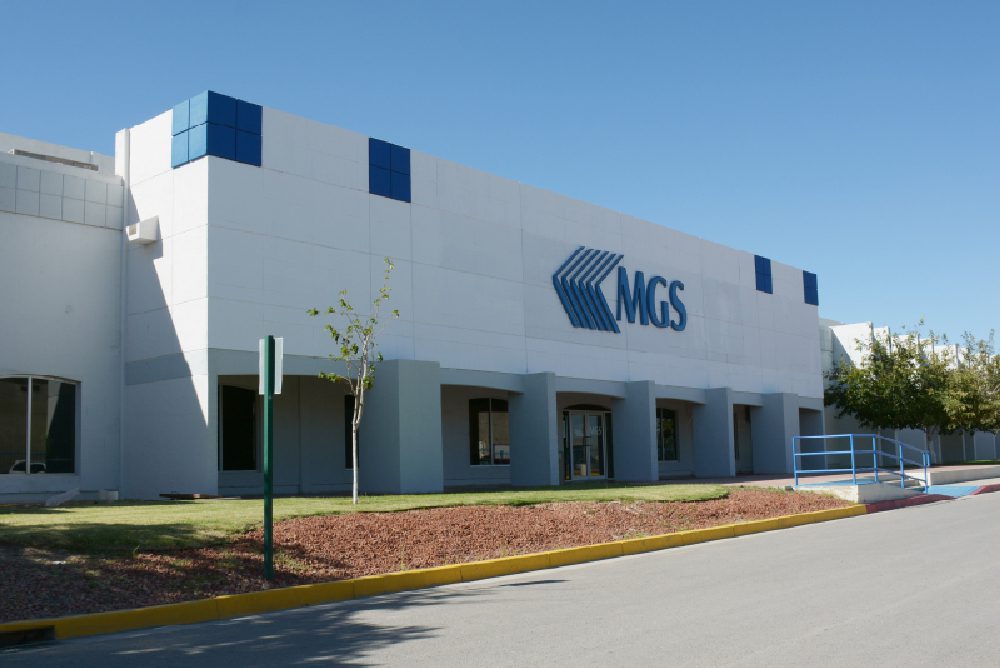 Manuel Sandoval Vallarta #420
Parque Industrial Rio Bravo Cd. Juarez, Chih.
32557 Mexico
Phone: 656-892-5100
Map It

⟶

MGS Juarez Certifications
Our manufacturing facilities are all certified to meet the needs of our customers' specific industries.
Contact Us
Want to learn more about how we can design an engineered-to-order solution for you?