At iMGS North America, we offer dedicated production space to design, validate and test programs all without disruption to your operations. Here, our team collaborates to seamlessly integrate world-class tooling, automation technologies and injection molding processes into a better, more innovative and streamlined solution for our customers. From concept through delivery, iMGS produces smarter strategies, advanced manufacturing technologies and customized solutions through integration of capabilities and centralized accountability. As a result, our customers benefit from enhanced collaboration, improved speed to market and greater production efficiencies.
Gain access to the unmatched expertise and knowledge of the entire MGS global network. Learn more about our iMGS offering today.
More

⟶
Our Integrated Solutions and Testing Facility
Our Menomonee Falls, Wisconsin, USA-based test and innovation facility is home to dedicated test space to allow for the validation of processes and turnkey manufacturing cells to ensure production readiness. This facility is also home to a sampling lab, featuring 3D printing capabilities, modeling software and more, as well as a full metrology lab. An on-site tool shop also provides additional space for tool repair and refinements throughout the testing process.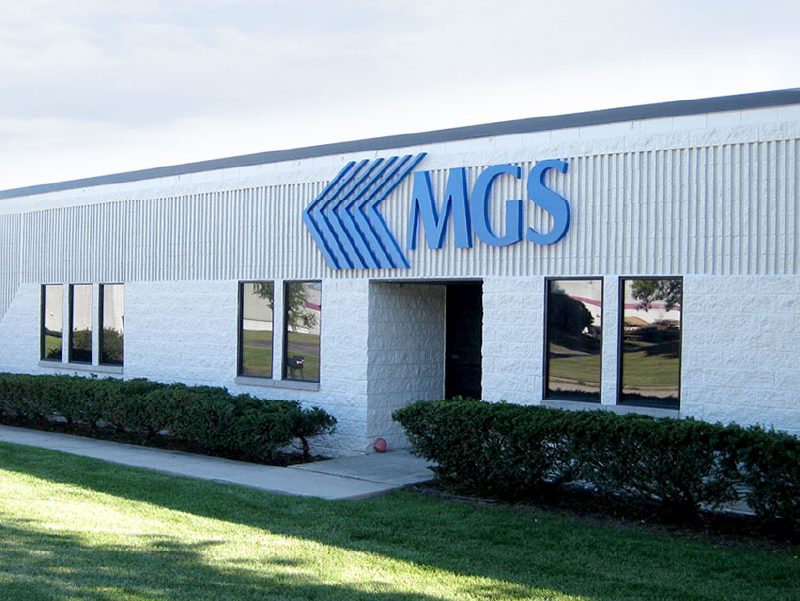 N94 W14661 Garwin Mace Drive
Menomonee Falls, WI 53051
Phone: (262) 255-5790
Fax: (262) 255-7206
Map It

⟶
Contact Us
Want to learn more about how we can design an engineered-to-order solution for you?